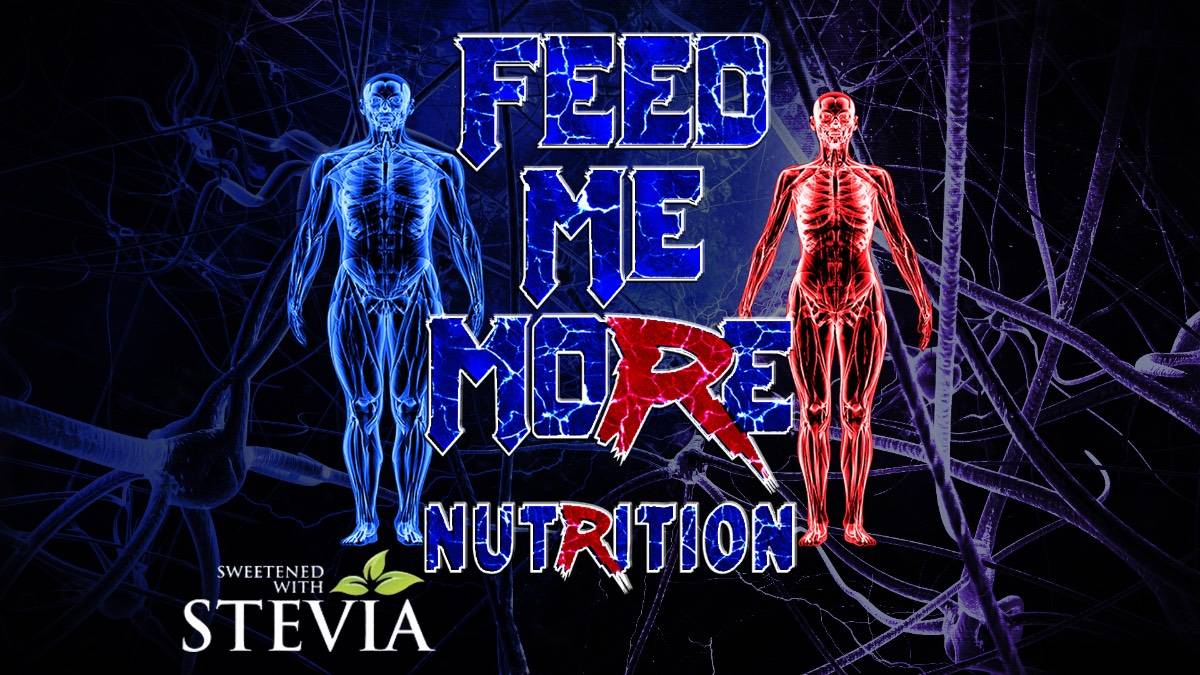 All Natural Supplements Wholesale
At Feed Me More Nutrition, we offer vegan-friendly supplements wholesale. Our products have no artificial colors, no artificial sweeteners, and feature keto-safe ingredients. Learn more about the all-natural fat burners that our wholesale distributors offer to customers. We even feature itch-free pre-workout supplements and nutrients that improve your overall well being!
Read more

Natural Fat-Loss Supplements Wholesale

Buy natural fat-loss supplements at wholesale prices with Shell Shock Extreme supplements. This product increases metabolism, reduces muscle soreness, and provides energy — all without the jitters. Powerful antioxidants boost health, and the all-natural ingredients promote brain function while keeping your appetite in check.

Hormone-Free Protein Wholesale

Each scoop of Feed Me More Hormone Free Protein delivers 25g of steroid-free protein; our isolate native proteins are an easily-dispersible way to incorporate this into your workout plan. ISO-Hunger is a grass-fed, whey protein powder with no artificial sweetener. Help your customers increase muscle mass the smart way with Feed Me More Nutrition.

Natural Test Booster Wholesale

Buy our wholesale natural test booster and get a supplement that can increase your libido and impart a sense of well-being. This product is designed as a safe alternative to TRT and may even help increase your natural production of testosterone.

Natural Energy Supplements Wholesale

Our natural energy supplements are available at wholesale prices! Wake Up Unlimited Energy increases your pre-workout energy level without a crash mid-workout; its improved blood flow and concentration can translate to more muscle pumps and motivation for your next workout.

FAQs

Is there a minimum order quantity (MOQ) for wholesale orders?

We believe in meeting the needs of our clients and have made the ordering process as simple as possible. By a single product to try it with a money-back guarantee. You can also schedule delivery every week or at increments that work for you. Set it and forget it with our subscription option.

What can be expected during the new wholesaler process?

Welcome to the Feed Me More Nutrition family! You can expect us to work with you to learn about our products and assist with the ordering process. We also ship internationally if you would like to introduce our products abroad. Contact us for assistance on how to get started.

Are all products available for wholesale?

We want to make our products as accessible as possible and will do everything we can to put these life-changing products in your stores. Contact us for more information — let's make a deal!

Are all products made in the USA?

All products carry the made in the USA seal and are made in the USA.

What health safety assurances does Feed Me More Nutrition comply with or satisfy?

Feed Me More Nutrition does not use sucralose or aspartame in any of our products. Aspartame has been linked to cancer, depression, headaches, and seizures. Sucralose can increase cravings and appetite. You can find the ingredients used in every supplement right on the ordering pages. We are committed to your good health — contact us today for more information or to place your order!
Are you interested in carrying Feed Me More Nutrition in your store/stores? We offer great wholesale pricing and would love to be in your store. There are very few if any supplement companies doing what we are doing at Feed Me More Nutrition in staying away from the artificial sweeteners and colors and using more ingredients, creating formulas that actually do what the labels say. Rather than carrying another Aspartame/Sucralose Brand with the same cheap formulas and a different label slapped on, you can carry a line that is unlike anything in your store that won't adversely effect your customer's health. Our profit margins may not be those of the other guys, but you will have customers who will be loyal for not overcharging them to be healthy and giving them the best in supplementation. We want to be in your store, so contact us today. And let's make a deal!